About LEGO 60261 Central Airport
Get into the holiday mood with this cool LEGO city central airport set! Which country are you going to? Don't forget your airline ticket! Grab a bite to eat at the food and drink stand. Then check-in your baggage and head for the departure gate. Watch the luggage handler load up the plane before you board. Now, lean back, relax and get ready for take-off.
About LEGO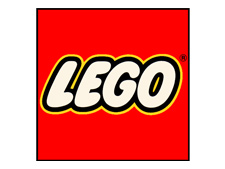 The LEGO Group was founded in 1932 by Ole Kirk Kristiansen. The Company is now owned by Kjeld Kirk Kristiansen, a grandchild of the founder. It has come a long way over the past almost 80 years – from a small carpenter's workshop to a modern, global enterprise that is the world's fourth-largest manufacturer of toys.