About Rowan Tyre Fishing Game
The fishing game from Hamleys is perfect to keep your young one entertained for a very long time. With sound, a rotating wheel and jumping fishes, your child is going to spend endless hours of pretend play as he or she pretends to fish. Compete with friends or siblings, the child with the most fishes wins the game.
An action fishing game for family and kids. Each player has a separate pole with a plastic bait the end of the line. As the fishes open their mouth, carefully lower your line into the fish's mouth, catching it as it takes the bait!
EXCLUSIVELY DESIGNED

Rowan presents this fishing game that is perfectly designed to keep your young champ entertained for long time.

REALISTIC EXPERIENCE

The set's inclusion of fishing rod makes the experience more realistic and emulated for the child, owing to the added sounds, a rotating wheel and jumping fishes.

SKILLFULLY CREATIVE

Flick the switch and watch the little fish go round and round while opening and closing their hungry mouths.Catch the most fish to win the game.
About Rowan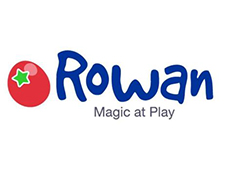 Rowan is a toy distributor brand under Reliance Lifestyle Holdings Limited. With a portfolio of 30+ international partner brands, Rowan has a significant identification in the toy market. The channels that we operate through are Modern retail, General Trade and Ecommerce.